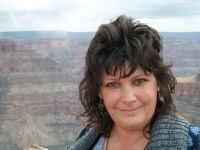 Welcome! I am the owner operater of Dancing Leaf Healing Massage!
I specialize in Maternity/Prenatal Massage, I am a Certified Loving Touch Infant Massage Instructor and a Reiki Master/Teacher.
At this time I do Out call massage only. I am happy to come to your home, Womens and Parent events such as Mommy Groups and Home Party's for Massage or Infant Massage Instruction.
Let me help you "Get the issues out of your tissue's"
Thank You for visiting!
Joanne